Costa Blanca Gardeners, a reliable player in Gardening and landscaping
Garden services Costa Blanca; The start of Garden maintenance and landscaping services Costa Blanca Gardeners has been organic. The company originated as people approached us with garden questions, because they took notice of our experience and knowledge in setting up of the finca Refugio Marnes now a successful Casa Rural. From this 'core business' an Agro tourism on a vast finca, of over 20 hectares, all machinery and tools were available. The bold and original way we resurrected this ancient finca and the way we blew new life in its buildings and land draw the attention and from these first contacts the first garden concepts arose. To read more about this Casa Rural Refugio Marnes click here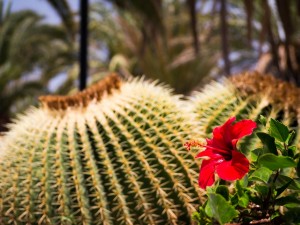 Garden services Costa Blanca; Meanwhile, Costa Blanca Gardeners is a small service-oriented company with 13 years' experience in Garden maintenance and landscaping on the Costa Blanca. We work mainly for foreign customers and maintain contacts with these customers in their own language, as long as it is, English, German, Spanish or Dutch. We have realized in this period numerous projects from small gardens and backyards to large gardens. And always to the full satisfaction of our customers. The team consists of three persons; Richard Steenblik; a real garden and plant fanatic with a lot of practical knowledge of plants and trees. Adrian Ion Achim; has a lot of practical experience and studied agriculture and horticulture and is fluent in English & Spanish. Willem Pieffers studied in Holland (Velp)  landscaping and gardening and then despite a career switch he always was involved directly in the design and construction of gardens and he is back, working in this beautiful profession for more than 13 years now
Costa Blanca Gardeners, a different a garden construction and maintenance company on the Costa Blanca,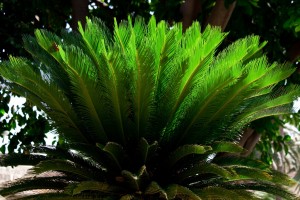 Garden services Costa Blanca; We work with a passion for plants and trees and therefore we don't want to grow too big, because the garden of each customer is also a bit ´our´ garden. Our ideas about gardening and pools are possibly a bit different than the norm and that is our strength. So if you want a garden design that stands out from the crowd get us on board and we will help you achieve that garden you always wanted.
Core activities of Costa Blanca Gardeners, landscaping and gardening on the Costa Blanca are described in detail on this page of our site, we provide;
• Garden advice
• Garden Design
• Pool Design & construction
• Landscaping
• Maintenance of orchards and Fincas
Costa Blanca Gardeners,  your partner in gardening!